This past Thursday, I had the pleasure of going to Universal Studios/Islands of Adventure and it rocked on so many levels! On an emotional level, the outing allowed me to tick sooo many boxes off, but more on that later.
During our week-long vacation to Orlando, Florida, I was able to spend some much needed quality time with my Mommy (I'm 47 years old and yes, I still call her that), my son, Blair, his girlfriend, Picara, and their son, Jaxon.
Initially, the trip was centered around taking Jaxon to Disney World for the first time and his parents took him on Tuesday. Three years old may be a little too young to fully appreciate the Magic Kingdom, but I believe that it set a precedent for years to come. As an adult I still feel like a child at heart when going to Disney because there IS something magical about the entire experience of being in that park. And introducing children to new experiences helps them to grow and to learn about the world outside of their own familiar surroundings, and isn't that what life is supposed to teach us? How to grow and learn?
Well, on Thursday, Mommy babysat Jaxon and the rest of us went to "Islands" and the very first ride that we got on was The Incredible Hulk roller coaster. Blair, Picara and myself stood in line for the better part of an hour.
An hour.
Sixty minutes.
Standing in close quarters, literally shoulder-to-shoulder with complete strangers.
I can't EVEN begin to describe accurately what the anxiety inside of me was doing…
But each time that I felt it surfacing (that uncomfortable, hyper-aware, stomach churning, heart palpitating, dizzy sensation that I so often experience), a little voice inside said to me, "Just breathe. You deserve to be here just like everyone else in this line."
And it quieted the noise.
Finally, after much small talk and some serious praying, we made it to the front of the line.
Sweet. Baby. Jesus.
They say that the ride lasts only about one minute and fifteen seconds. That's what "they" say.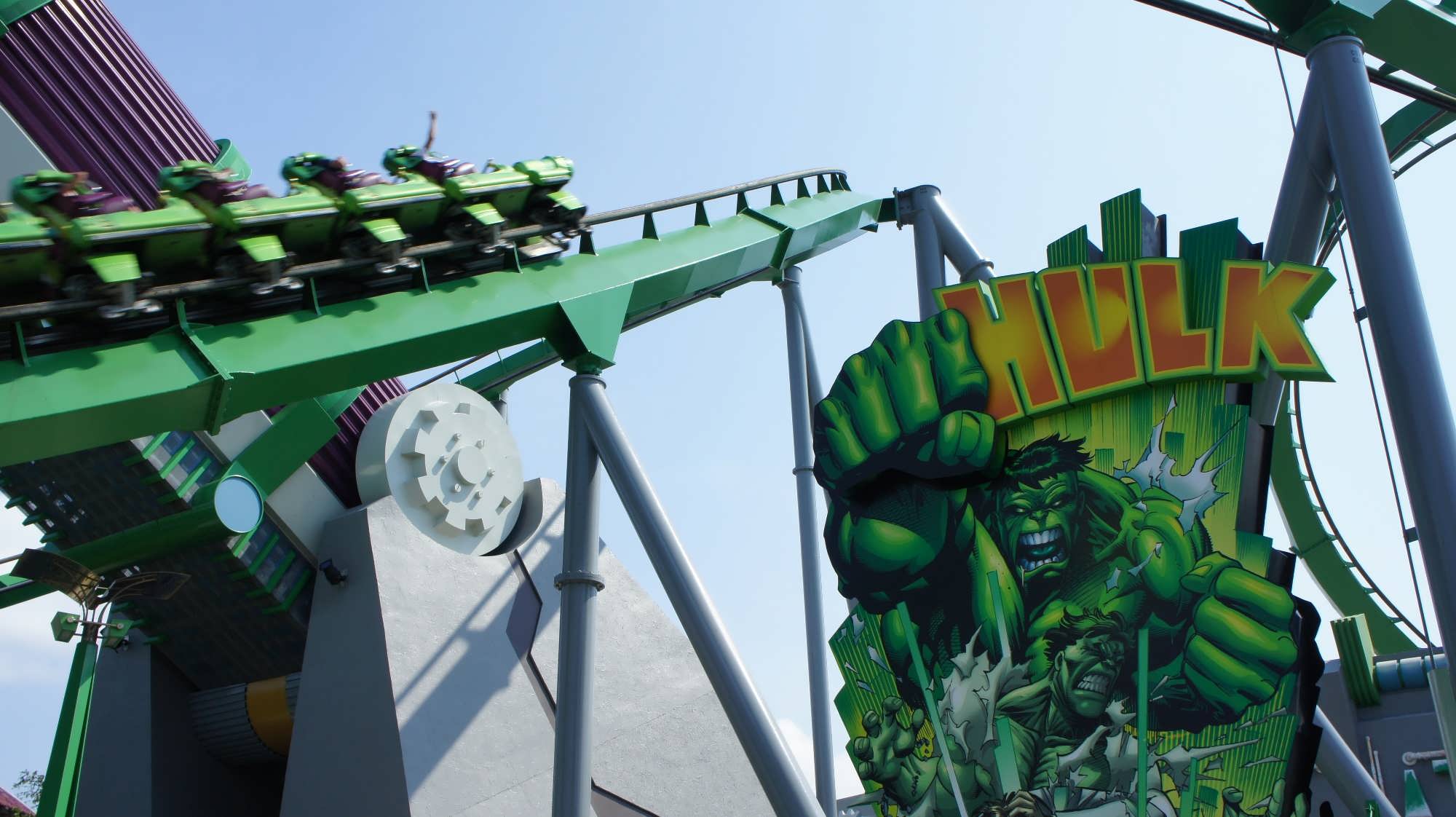 But it felt like an eternity of being COMPLETELY helpless.
When it finally stopped all I could do was pat and then squeeze Picara's hand. She said, "I'm still here, you're still here. We made it."
As I prepared to get off the ride I realized that my legs felt numb from mid-thigh, down to my feet. I felt oddly detached and as if my spirit had somehow disconnected from my body. It was strange and exciting at the same time even though I've ridden on roller coasters all of my life.
I could barely feel my legs and I liked it.
That "ride" signified some important things that I've been working dilligently on.
Being present.
Practicing gratitude for each moment.
Quieting the dragon that most call Fear.
Re-directing negative energy.
Replacing doubt with positive self-talk.
Recognizing that I can be a total badass when I need or choose to be.
So, yeah. I conquered The Incredible Hulk and it was amazing!